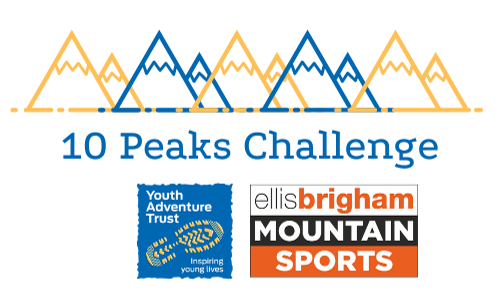 Overview
On Saturday 3rd October 2020, we'll be heading to the Brecon Beacons once again for the 11th annual edition of our 10 Peaks Challenge. The aim is to conquer all 10 Peaks in 10 Hours! Are you up for the challenge?!
We can't promise sunshine (it's Wales after all) but we can promise glorious scenery and a rewarding experience we are sure you will all enjoy, as well as the fantastic opportunity to support vulnerable young lives.
Itinerary
Friday 2nd October: 7pm – 10pm – Team Registration & Safety Briefing at Brecon Castle Hotel
Saturday 3rd October: 6am – Challenge Start at Pont ar Daf Car Park
Saturday 3rd October: 7.30pm – Celebration Dinner & After-Party at Brecon Castle Hotel
Please note that we will be adhering to social distancing regulation. Any necessary changes to the event will be communicated to all participants as soon as they are confirmed.
Route
Our route, a figure of eight, takes in 6 peaks during the morning and 4 peaks in the afternoon. As it isn't waymarked, we'll provide you with route maps and advice at registration and you'll need to ensure that at least one, ideally two members of your team can navigate with a map and compass – but don't fear, if it's a long time since you worked out North from South, we've got the perfect opportunity, in the form of a Mountain Awareness Day, for you to attend prior to the event. You'll be finding your bearing in no time.
Teams
We're looking for brave teams made up of 4-6 people to take part. The challenge has been used by numerous companies as a fantastic team-building and staff development opportunity, as well as groups of friends and/or family to experience something epic together in the mountains.
Accommodation
You'll need to organise your own accommodation local to Brecon for Friday 2nd October and Saturday 3rd October. Once your team has registered we'll send you a list of local accommodation options and if you're feeling adventurous, there are plenty of campsites locally as well as hotels, guesthouses and B&Bs.
Fundraising
We do not charge an entry fee but we do ask all teams to commit to raise £1,500 for the Youth Adventure Trust. These funds make a huge difference to the lives of the vulnerable young people that we support. We'll be with you every step of the way to ensure you reach and smash your goals. Once you have registered your team, we will give you a call to chat about your fundraising plans and there is loads of advice on our website log-in area that you will be able to access when you've registered.
We're here for you
The Youth Adventure Trust team is here for you throughout your 10 Peaks Challenge journey. Whether its advice on training, fundraising or equipment please don't hesitate to get in touch. Once registered you'll have access to our helpful training and fundraising resources, but we are also just a phone call or email away if you want to talk anything through.
If you want to chat to us before you register your team then please feel free to get in touch with Natalie Perkins who would be happy to help.