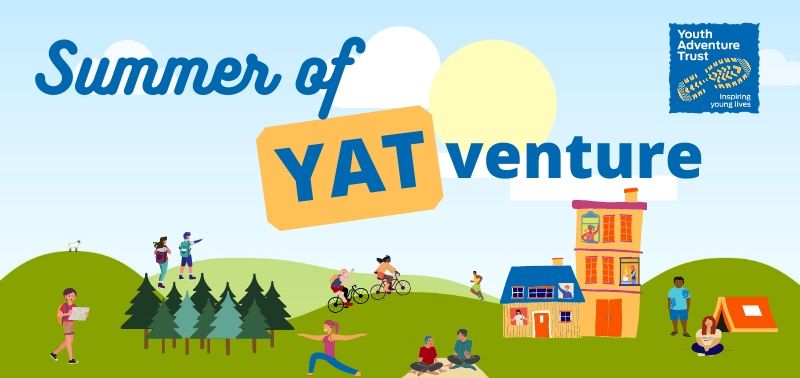 What's it all about?
How about adding some YAT style adventure to your summer this year!
We've put together a series of outdoor challenges, one for each of the 6 weeks in the school summer holidays.
How it works
You don't need any special kit or outdoor skills, just be up for some fun and adventures! Commit to participating in one challenge each week. We'll email you a poster with the 6 challenges when you sign up, then send you ideas and suggestions at the start of each week, starting on Monday 20th July.
You can take part by yourself, with your family, or ask a friend to join you in the challenges.
We'd love to hear what you get up to each week and how you're still having a summer of YAT style adventures!
You can email or message us your updates and photos, or ask an adult to post it on our Twitter or Instagram pages.
If you have any questions please get in touch, otherwise if you have been on our programme you can sign up below. If you are a young person who we haven't worked with before, you can still take part by signing up here. We can't wait to see your summer of YATventure in action!