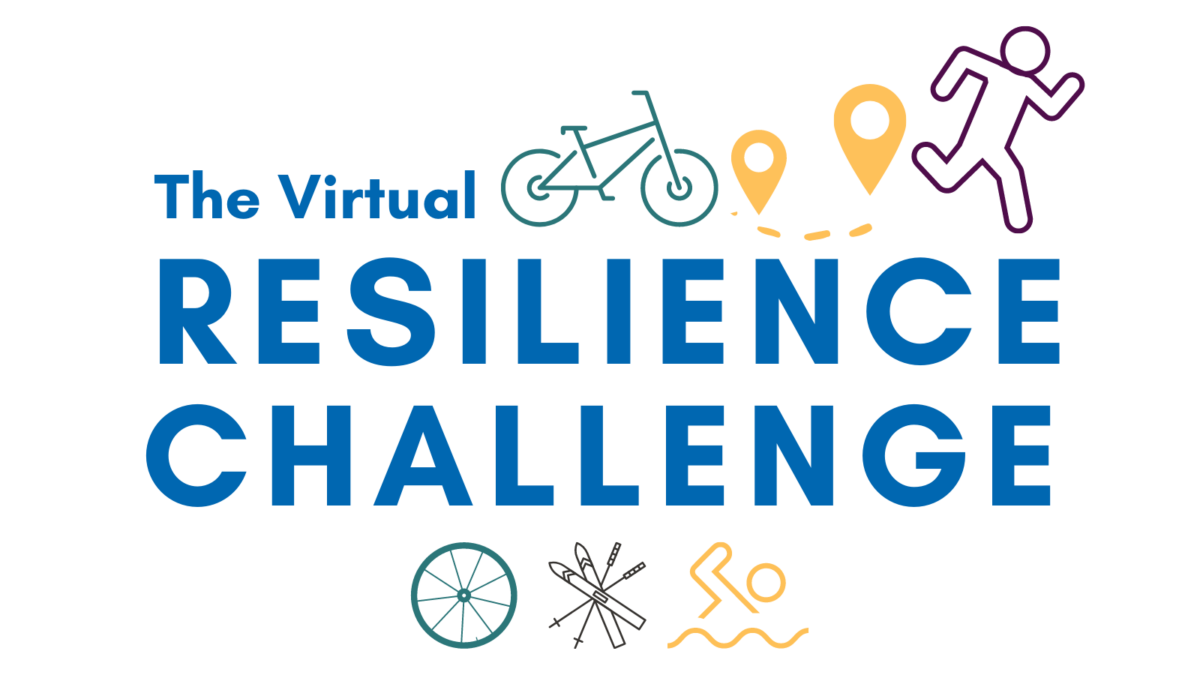 Your challenge, done your way!
Whether you decide to run, ride, ramble, ski, scoot or swim, build your resilience in 2023 with the Virtual Resilience Challenge.
Inspired by the resilience our vulnerable young people develop over their time on the Youth Adventure Trust programme, we're challenging you to take on 25km, 65km, 100km or even a mighty 200km this February Half Term.
Choose your challenge – run, ride, ramble, or even ski, scoot or swim your way to resilience… pick one activity, or a mix, or do something else – it's your challenge!
Choose your own distance – 25km, 65km, 100km or stride out to 200km either in a day or across the week – you can complete it outside or use indoor exercise kit.
Choose your week – depending on where you live, February Half Term is either from Saturday 11th to Sunday 19th or Saturday 18th to Sunday 26th February 2023… complete the challenge in your half term holiday or pick the week that suits you best to bring you success!
Go at your own pace – complete the distance on your own, with a pet, or recruit your friends or family as a team to conquer the distance together.
Bespoke medal – to reward your resilience we'll send you a bespoke medal when you've raised over £25.
Prizes – we'll be awarding outdoor gear goodies to those of you who push challenge boundaries in the following categories: highest team fundraiser, highest individual fundraiser, and furthest distance, and special photo categories: best adventure, best team and best pet adventurer.
The Resilience Challenge has given us a focus for our walks and a target to aim for. It has pushed us to walk further, to go outside despite the wind and the rain. Our hallway is covered in muddy footprints, the washing machine has been on the go all week but our cheeks are rosy and the children are happy.

The Lewis family, participants in 2021
We know that times are hard at the moment, but we're asking everyone who takes on the Resilience Challenge to aim to raise funds to match the kilometers you'll cover. So if you take on a 25km challenge, could you try to raise £25 to help vulnerable young people get outside and active during the school holidays? Once you've signed up and started fundraising, you'll be in with the chance to win some exclusive prizes!
Many of the young people on our programme have told us that they would not be doing anything during the school holidays if it weren't for the Youth Adventure Trust. Every penny you raise will go towards helping the young people on our programme spend some time outdoors building resilience in the school holidays. It will also help us to offer them the one to one support they need more than ever, as they navigate their personal challenges.