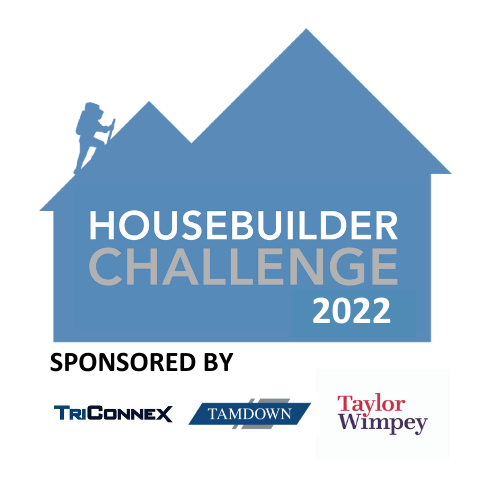 We are just finalising the last details for the 2022 challenge but here is a taste of what to expect
A Rough Outline
On Friday 23rd September, teams from across the house building and wider industries will take on a spectacular route through the Peak District mountains in the UK's oldest national park Teams will enjoy stunning views (weather permitting!) from some of the most iconic mountains in the UK. After a day in the mountains, we will swap hiking boots for dancing shoes (COVID restrictions allowing) to raise a glass or two with your team to celebrate the achievements of the day, swap stories with other companies in the housebuilding sector and enjoy a celebration dinner together.
Teams
We're looking for brave teams of 4-6 people to take part. The challenge has been used by numerous housebuilding companies as a fantastic team-building and staff development opportunity. You will need to ensure that at least one member can navigate with a map and compass (but don't worry if you need reminding – we can offer a mountain awareness day prior to the challenge to help you to find your way) and the whole team must finish together. You will be timed and yes there are prizes!
Accommodation
We would recommend that teams book accommodation on the Thursday night as well as the Friday night as the challenge will start very early on Friday morning. There are plenty of camping, bed and breakfast and hotel options for teams to choose from and we will provide a list of options available in the area.
Fundraising
Each team participating is requested to raise £2,000 and the funds raised make a huge difference to the lives of the vulnerable young people that we support. Don't worry – we'll be with you every step of the way to ensure you reach and smash your goals. Once you have registered your team, we will give you a call to chat about your fundraising plans and give you access to our website log-in area where you'll be able to find lots of useful resources and advice.
We're here for you
The Youth Adventure Trust team are here for you throughout your Housebuilder Challenge journey. Whether its advice on training, fundraising or equipment please don't hesitate to get in touch – we're here for you every step of the way.
If you want to chat to us before you register your team then please feel free to get in touch with Philippa Cox or Charlotte Clark who would be happy to help.
COVID-19: This event will adhere to COVID-19 legislation. Any necessary changes will be communicated to all participants if/when they are made. Please contact Philippa if you have any concerns or queries.
---
TEAMS PARTICIPATING IN 2022